Combining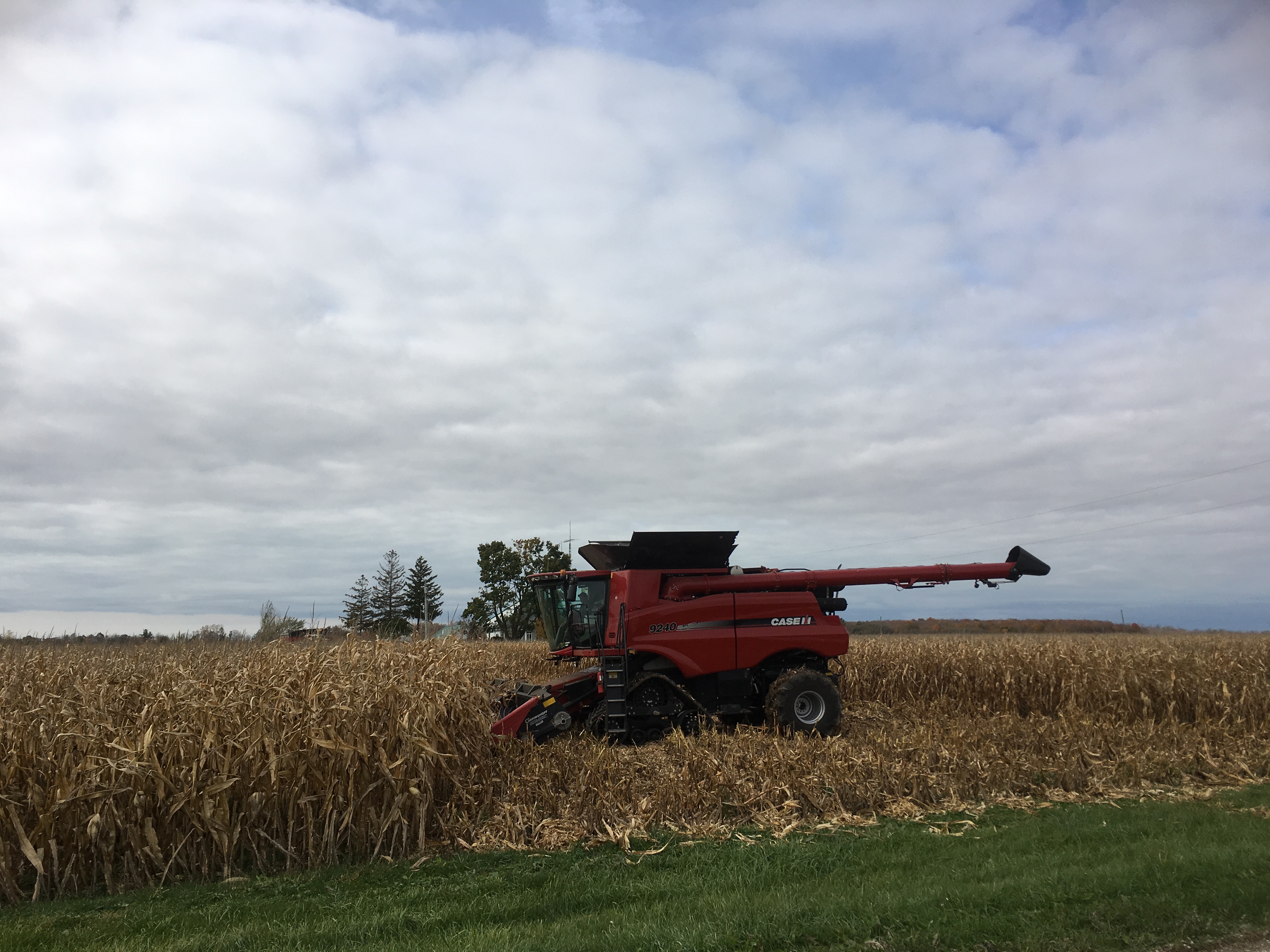 In late fall 2016, we traded the Case 8230 in for a Case 9240 on tracks. The tracks will help reduce compaction in the fields, and with the bigger engine we shouldn't run out of horsepower! This combine will still operate the 40 foot Draper flex head and a 12 row Geringhoff RotaDisc corn head. Overall, we were impressed with the machine's performance. This machine has the following features:
AFS Pro 700 Integrated Display - including yield mapping
Large grain tank - less unloading time!
Dual floatation tires
Gerringhoff RotaDisc 12 row corn head - integrated stalk chopping with harvesting process
AWS air reel wind systems in all bean crops
Specialized fine cut straw choppers with guaranteed even spread pattern over the entire cutting width of the headers
Automatic header height control in all crops
Using crop lifters in all cereal crops
Gentle crop handling by using round bar concaves in corn, beans, and wire concaves for wheat and canola
Buggy service with this combine
We can do the grain hauling
The combine is set up and equipped for gentle crop handling, precise and accurate residue handling because it is our belief that the success of the following crop starts with the combining job of the previous crop!