Public Services
At Claussen Farms Custom Farming Inc. we offer various soil stabilization, asphalt crushing, and road conditioning solutions. Please scroll down or select one of the Services from the list below to learn more about the Services that interest you.
---
Road Services
FAE MTH 250 Soil Stabilizer – Stone Crusher – Asphalt Grinder
Just like our Wirtgen, this new road machine is PTO driven, mounted on a three point hitch, behind a 300+ HP tractor and has the same great mobility like the Wirtgen machine. The FAE has a max. working depth of 20 inches. It will be used for all the same applications the Wirtgen has been used for, like pulverizing asphalt on parking lots and roads and doing base stabilization with liquid products and lime or cement. The added advantage is that it can crush stones and bedrock.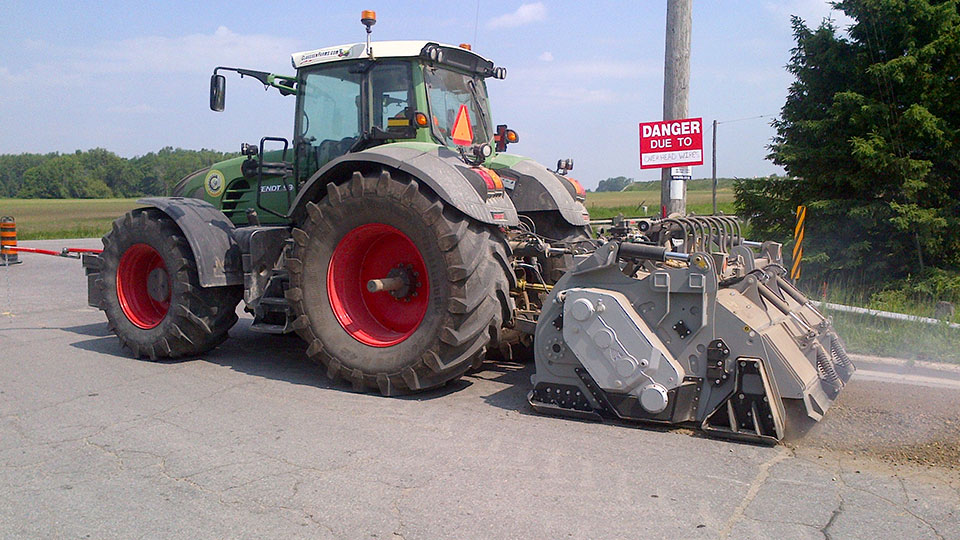 The rotor is adjusted through hydraulics and can be moved up or down. In this way the volume of the grinding/mixing chamber increases based on the working depth.
An Internal HARDOX® counter knife and the rear screen system guarantees ideal sizing of the final product. This allows us to adjust the material sizing independent of the forward speed, which will increase our capacity and will reduce the work time.
The onboard Water Spray System is controlled from the cab of the tractor and allows the injection of liquid binding agents and water into the mixing chamber to optimize the stabilization process. It also helps control the rotor temperature during asphalt grinding operations.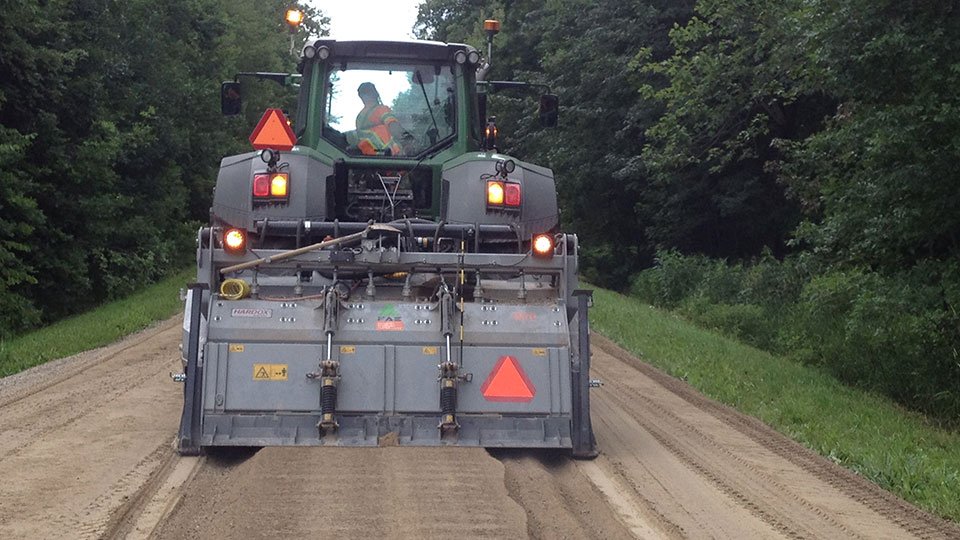 ---
Asphalt Crushing, Soil Stabilization & Road Conditioning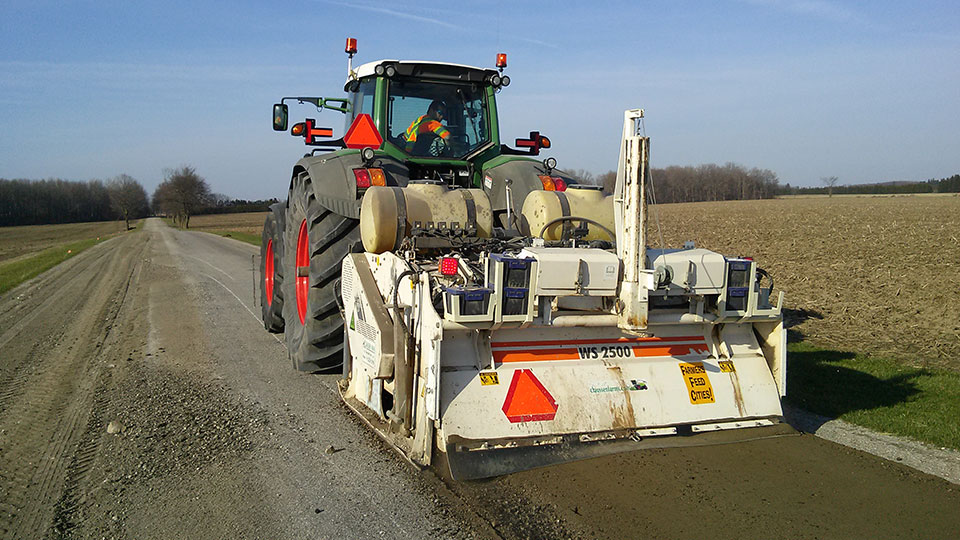 CFCF Inc. has been running the Wirtgen WS 2500 soil stabilizer steady for 3 years now. It is towed by one of the Fendt tractors and is the first machine of its kind in North America. It has superior or equal capacity as that of a self-propelled unit. The Wirtgen is also equipped with a liquid product injection system. There are several benefits to using the Wirtgen, it is very mobile and compact, capable of working in tough terrain and doesn't tramp the worked grade. Click on the following link, for further information and more of what this machine is capable of doing:
General Applications of this Soil Stabilizer:
Mixing and blending of soil and/or surface materials with additives, called mixed-in-place process, mostly based on a cementitious stabilization
Breaking up and milling asphalt surfaces for recycling process
Blending existing road material with additional material up to 20" deep
Preparing the ground for general construction purposes
Levels the surface area, reverse erosion damage and control the erosion
Uses for the Wirtgen WS 2500:
Mixed in-place surface stabilization of dirt roads
Mixed-in-place Subgrade stabilization
Reblending of Dirt Road Materials
Reclaimed Asphalt Pavement
Crushing Asphalt Based Surfaces
Soil Drying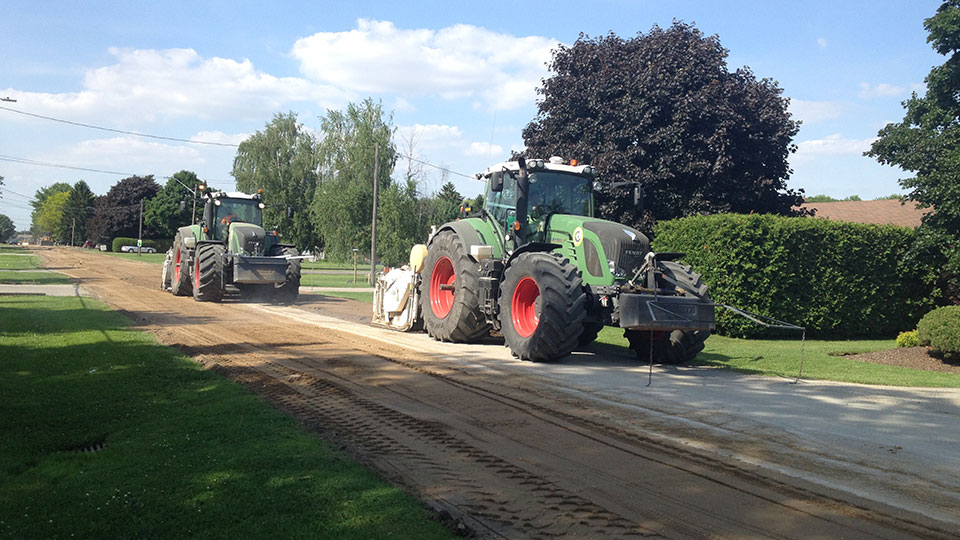 Liquid Product Injection for Stabilizing Base and Sub Base:
Entac tall oil emulsion
Calcium or Magnesium Chloride
Salt Brine
Oil based products like Essoflex 250
Road Packer Plus synthetic stabilizer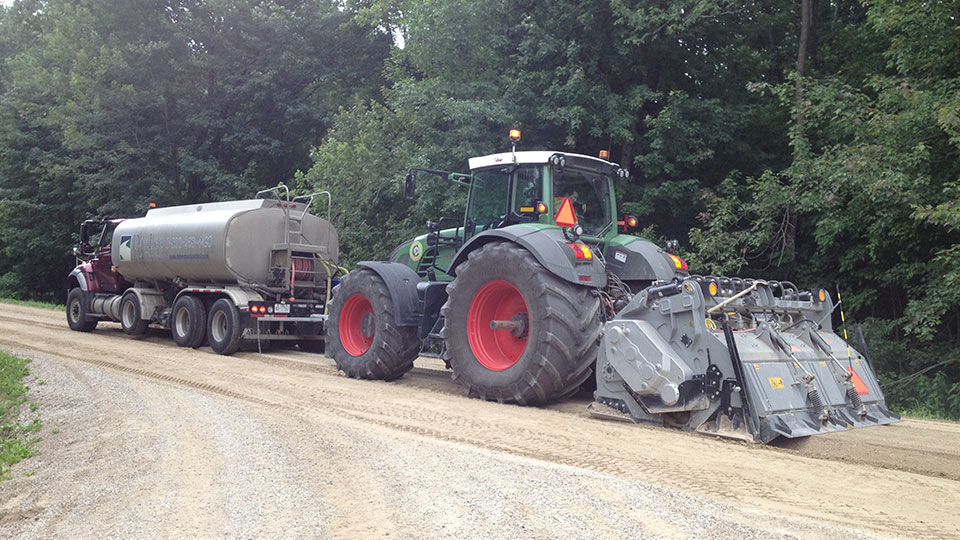 Services and Equipment:
Wirtgen WS 2500 towed soil stabilizer
FAE MTH-250 towed soil stabilizer
2 Streumaster Lime Spreader w. 3 point hitch
Fendt 900 CVT tractors
Tebbe spreader for spreading lime and lime based materials
Uniblade graderblade
---
Lime Spreading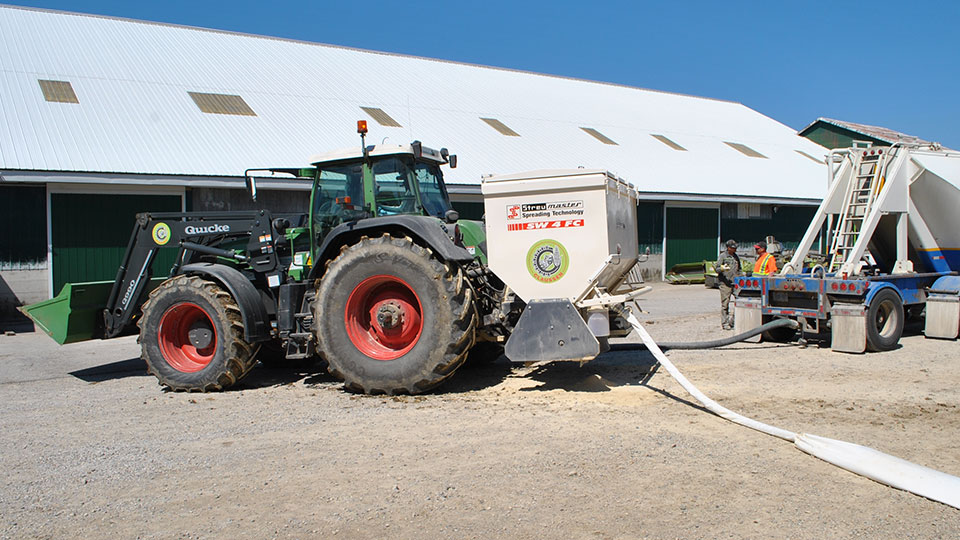 The Streumaster SW 4 FC has a 3 point hitch which can be mounted on the front or rear of the tractor. The spreading unit comprises of three individually load-engageable, self-cleaning rotary feeders which are controlled from the driver's cab.
Lime stabilization is a proven process used for over 2000 years, some of the roads built by the Romans are still in use today.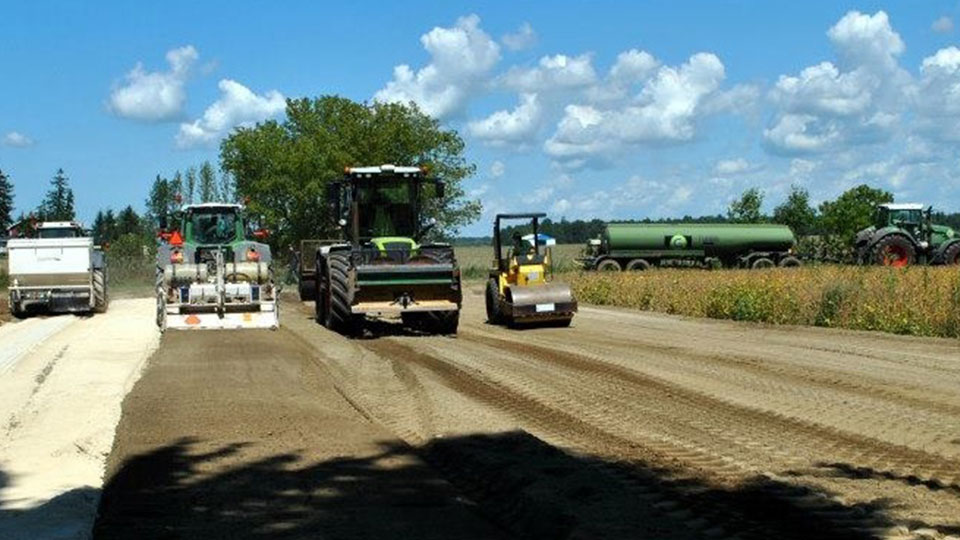 ---
Snow Removal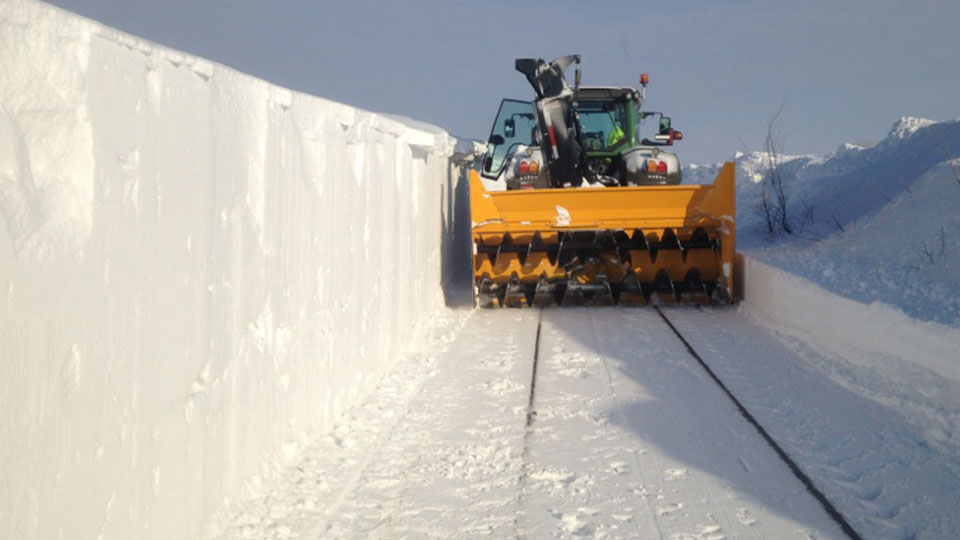 In 2012, we purchased a Smyth Welding snow blower which is 11ft wide and outfitted with a two-auger system. In 2014, we added an additional Smyth 132-HDD 11ft snow blower to our lineup. The new one is equipped with a third auger, which allows us to cut higher into a snow bank and it moves the snow through the machine faster. Both snow blowers are capable of blowing snow 100 feet, which is useful when clearing drifted snow away from roads and the shoulder.
---
Tree Trimming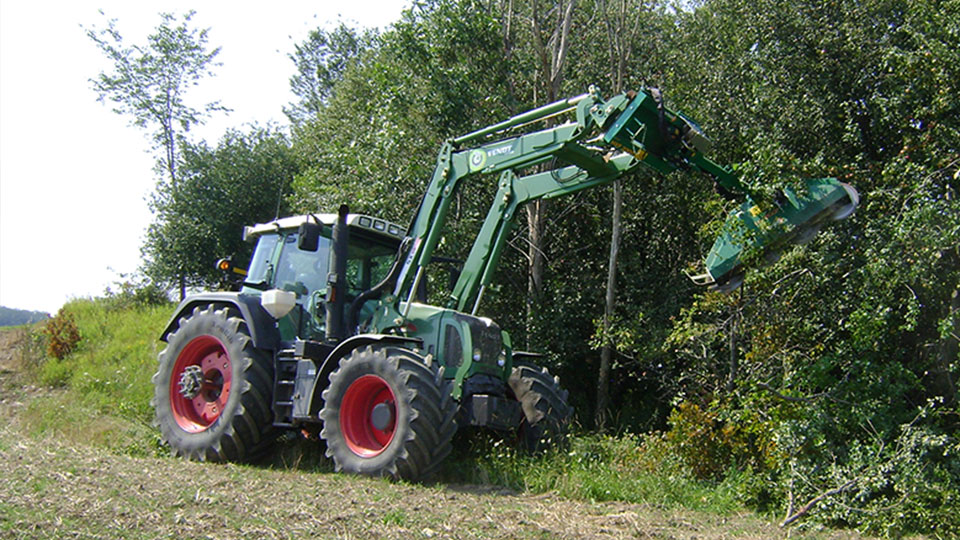 The quadsaw is a four-bladed saw, mounted on a frontend loader, which is used to cut trees and branches up to 6" in diameter. It is used to clean up tree lines and fences to clear field boundaries. A following loader tractor, wheel loader or tractor with a grapple is used to clean up the cut off branches. This will increase field size, reduce tree shadows and avoid equipment damage from overhanging limbs. This can not only be used in fields, but also along snowmobile trails and other such trails.